The Seattle Aces will be marching in the 2018 Seattle Pride Parade!  This will be the first time there has been a dedicated ace/aro group marching in Seattle.  Come march with us!  (It's free and there's no time commitment outside of the parade itself.)
The parade is on Sunday, June 24th, 2018, and runs through downtown along the mostly flat 4th Ave, from just south of Westlake Center up to Seattle Center.
We are contingent #148, and our staging area is located about halfway between Cherry and James along 4th Ave, below City Hall.  We are located between the Cascadia Now and Kimpton Hotels groups and are next to the Fred Meyer Group.  Our staging time starts at 1:00 PM.
Here is the map of our staging location: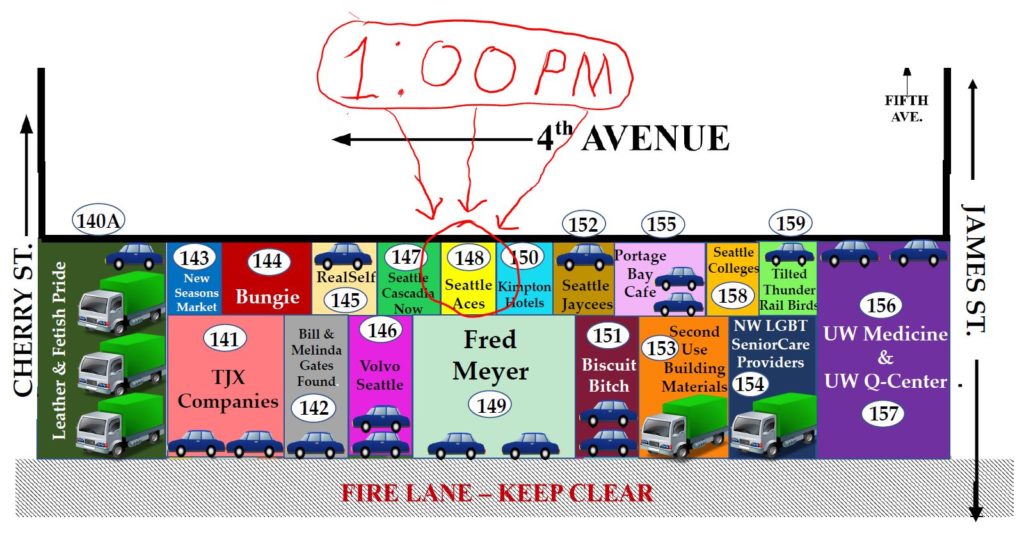 RSVP on Facebook or Meetup, or stay tuned here for more details.
Facebook Event: https://www.facebook.com/events/579306545763860/
Meetup Event: https://www.meetup.com/Seattle-and-Surrounding-Area-Asexuals-Seattle-Aces/events/247077790/