I am very pleased and excited to announce that Gov. Jay Inslee has proclaimed that October 20th-26th is *OFFICIALLY* Asexual Awareness Week in the state of Washington!
I want to thank all of you in this group for helping make this happen! I also want to thank Governor Inslee for signing this, and giving Washington the distinction of being the first state in the nation to recognize Asexual Awareness Week.
This is a BIG deal for the ace community. As far as I'm aware, this is the first time Ace Week has been officially recognized anywhere.
Here is the ceremonial proclamation: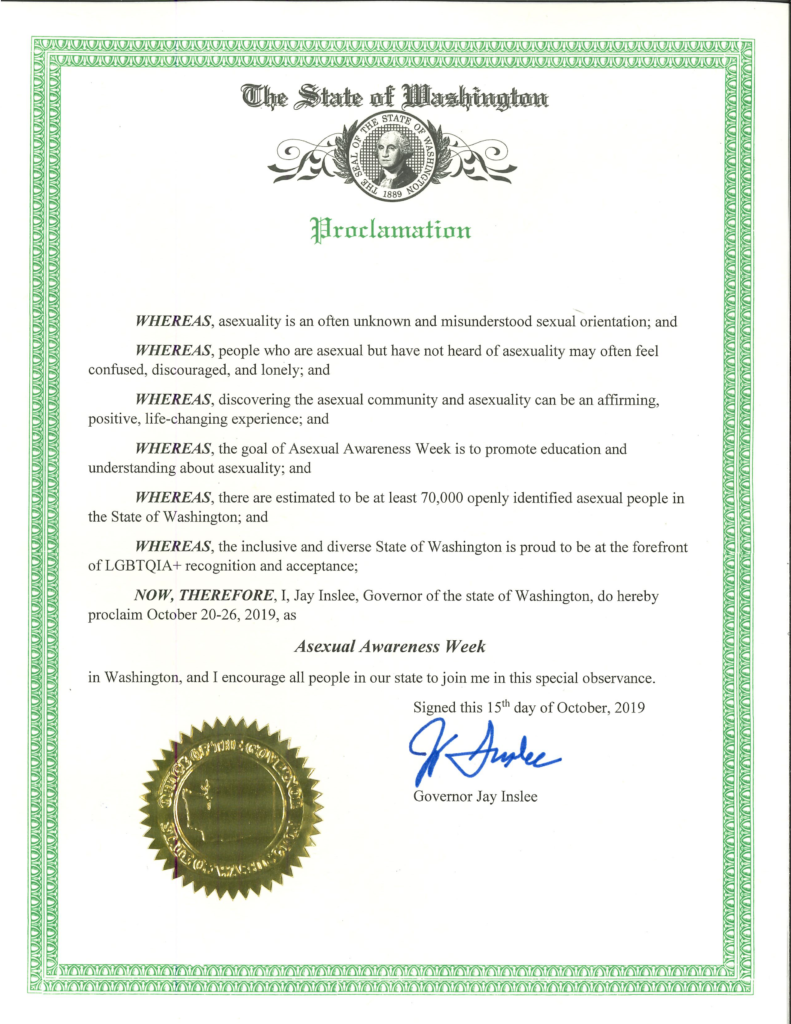 Full Text:
The State of Washington
Proclamation
WHEREAS asexuality is an often unknown and misunderstood sexual orientation; and
WHEREAS people who are asexual but have not heard of asexuality may often feel confused, discouraged, and lonely; and
WHEREAS discovering asexuality can be an affirming, positive, life-changing experience; and
WHEREAS the goal of Asexual Awareness Week is to promote education and understanding about asexuality; and
WHEREAS there are estimated to be at least 70,000 openly identified asexual people in the State of Washington; and
WHEREAS the inclusive and diverse State of Washington is proud to be at the forefront of LGBTQIA+ recognition and acceptance;
NOW, THEREFORE, I, Jay Inslee, Governor of the state of Washington, do hereby proclaim October 20-26, 2019, as
Asexual Awareness Week
in Washington, and I encourage all people in our state to join me in this special observance.
Signed this 15th day of October, 2019
[signed]
Governor Jay Inslee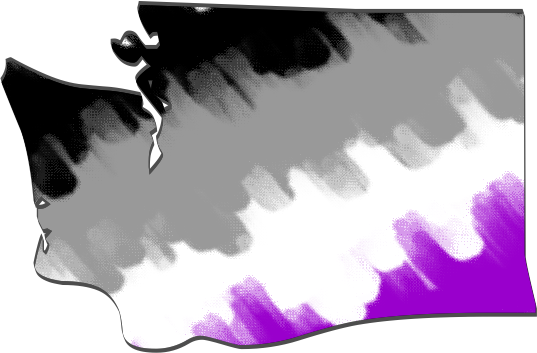 ETA: Click here to see pictures of the physical copy they sent!